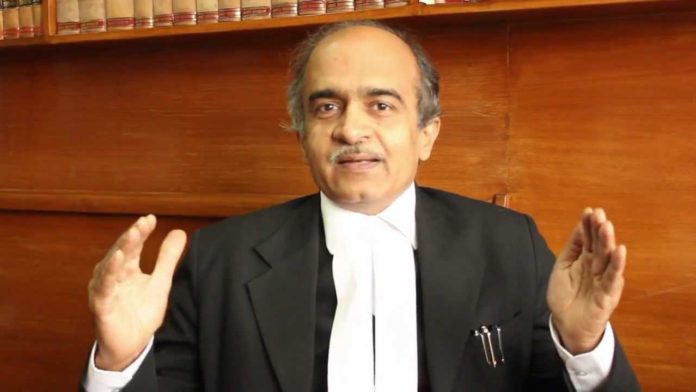 Since when PM Narendra Modi and Japanese PM Shinzo Abe laid foundation stone of Ahmedabad – Mumbai high speed rail network corridor (Shinkansen Bullet Train) after that each and every incidents in Indian railways or elsewhere are compared with bullet train to discredit the project as well as the govt.
In this discrediting movement there are many people such as Politicians, Lawyers, bureaucrats to common man. But sometimes some people goes too far and makes false claims to put a blame on govt specially Narendra Modi. Noted Supreme court lawyer Prashant Bhusan is such a case.
Recently Thailand approved a 5.5 billion US dollar high-speed railway project to link Bangkok with China and gave the order to China in July. Now, there is a comparison between the cost of this project and the bullet train project between Ahmedabad and Mumbai to be built by Japan.
Tweeting the July 12 news article on Thailand approving the huge budget, Bhushan tweeted yesterday saying, "Thailand approves 3000 KM Chinese bullet train from Bangkok to China for $5.5B. India approves 500KM train for $17B!"
Delhi CM and Aam Aadmi Party chief Arvind Kejriwal, who has been showing restraint in commenting on the policies and decisions taken by PM Modi for a while now, retweeted this tweet too.
Soon after that his propaganda of misleading people are exposed by the different users, which is of 252 KM project not 3000 KM as stated by Bhusan. Full details of the project
https://www.voanews.com/a/thailand-china-five-billion-dollar-rail-infrastructure-agreement/3922819.html
After being exposed later he clarified and apologized for that.
HOW MUCH IT COSTS ?
On September 21, Thailand's transport minister said that the first phase of the first phase of the high-speed railway project will cost approximately 5.5 billion USD.
The first phase will focus on a 250 km (155 miles) track — from Bangkok to the northeastern Thai province of Nakhon Ratchasima — out of the 873 km (542 miles) rail line planned to link Thailand's border with Laos to the ports and industrial zones in Thailand's east.
China had quoted a project cost of 16.09 billion USD earlier this year which Thailand said was too high. There is no clarity as to for how much money has the deal been finalized or if the deal for the entire stretch has been finalized at all.