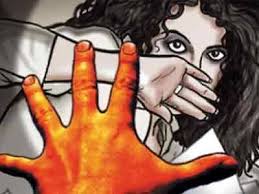 Finally Rajya Sabha has passed Juvenile Justice Bill. Juveniles aged 16 years and above will now be tried under laws for adults for heinous crimes. Well initially we were not expecting that this bill would be passed in this session too as the Congress party kept disrupting parliament in this session as well. Thanks to NDA Government and all those who were a part of the protest against the release of the juvenile offender in the horrific December 16 gang rape.
It is really very sad that it took 3 years for our politicians to bring and pass such important change in laws for Juvenile justice. Loksabha had passed this bill in May 2015 but NDA Government could not get it passed in Rajya Sabha as the Congress party continued to disrupt parliament for two continuous sessions.  Nirbhaya could have got justice if this bill was brought and passed while that case was in court.
Now after passing the bill, all parties are jumping to prove that it was passed due to their efforts and NDA was responsible for not getting it passed in Rajya Sabha.
It is really important for all of us to know what our political parties and politicians said about this Juvenile Justice bill when it was brought in Loksabha. It will really help you to understand what exactly they think about such criminals as well as the Juvenile Justice Bill.
Shashi Tharoor (Congress) – It is violative of the UN conventions of children and against the Constitution. The justice system should focus on "rehabilitation and not retribution", he said, adding it would be "emotionally, ethically and morally" wrong to punish a child, who does not have access to basic facilities, like an adult. There is no scientific system of determining the age of children and in certain cases it is done by looking at the child, he said, and quipped "General (VK) Singh knows it."
Parliamentary Affairs Minister Venkaiah Naidu (BJP) – As an individual I feel that if a person is capable of committing a heinous crime of rape then the punishment will have to be in accordance to the crime.
Vinod Kumar (TRS) – They need education and moral classes as most of them committing crimes come from economically backward families. In present circumstances educating them and giving them moral classes will help control such crimes. But if he is tried like adults in the age of 16-18 years, it would have bad impact on their psychology.
Badaruddoza Khan (CPIM) – Lowering of age of trial of juvenile for heinous crimes is not in accordance with the international laws. The amendment with regard to lowering of age is short-sighted, unjust and against public interest.
P Srinivasa Reddy (YSRCP) – Putting the 16-18 years olds in jail along with adults would make them hardened criminals.
Supriya Sule (NCP) – The law comes in the backdrop of the gangrape. For one Nirbhaya rape, you cannot make a law out of emotion. You need to look into your international commitments as well. We need to look into the psychology aspect. Every child, although he makes a mistake, deserves a second chance,
Dharamvir Gandhi (AAP) – lowering the age to 16 years for trial of juvenile would be injustice to the child as a child of that age is unable to comprehend a situation. The age should not be brought down. It will be gross injustice to the child and will be violation of international laws.
Current AAP Government in Delhi unveiled a rehabilitation plan for the juvenile – who is over 20 years now – whereby it will give him a one-time financial grant of Rs 10,000 and arrange for a sewing machine so that he can rent a tailoring shop. In its report Delhi government's department of women and child development (WCD) said," The juvenile in Nirbhaya case needs to be supported financially jointly by his parents and by the Delhi government".