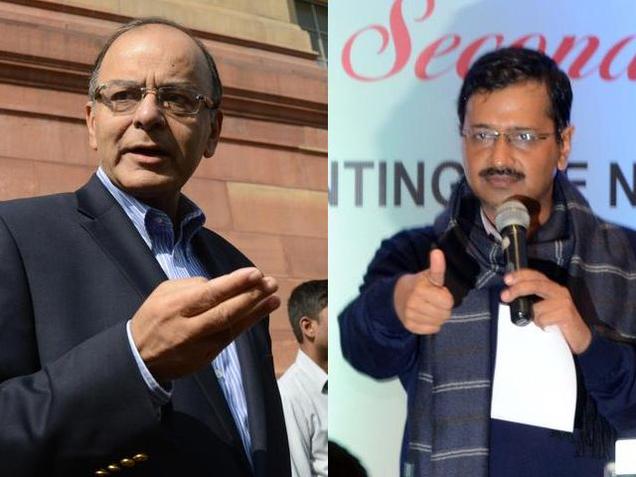 Allegation of corruption in DDCA is currently a hot topic in Indian politics. It is the first time when Arun Jaitley is facing the heat of such corruption charges. This drama started after a raid on office of the principal secretary of Delhi state government. It's not a new thing for Aam Aadmi Party to blame someone for corruption without providing any proofs so we can not say whether these charges are based on facts or they are just another political stunt from Aam Aadmi Party
Star cricketers Virender Sehwag ,Gautam Gambhir, Virat Kohli, Shikhar Shawan and Ishant Sharma have come out strongly in support of Arun Jaitley. We can not question honesty of these cricketers.
Virender Sehwag tweeted – "In my time with DDCA if I ever came to know of any 'surprising' selection of a player, all I needed to do was to inform @arunjaitley" and  "Was a nightmare to speak to some others at DDCA but @arunjaitley ji was always available for players in case of any difficulty at any time".
Gautam Gambhir tweeted – "Grossly inappropriate 2 blame @arunjaitley ji 4 corruption in DDCA. He was d one who got Delhi a proper stadium widout taxpayer's money." And "Appalling to note some ex-players blame @arunjaitley ji for all that's wrong in DDCA. Whereas dey enjoyed plum posts in DDCA coz of him.".
Virat Kohli tweeted – "Grateful to have @arunjaitley ji as the president of our association He has always wanted to improve the game & help cricketers in everyway".
Ishant Sharma tweeted – ".@arunjaitley ji has always been helpful, fair and kind in all my interactions with him #DDCA".
Shikhar Dhawan tweeted – "@arunjaitley Ji always ensured top facilities for Delhi cricketers and players like me, from humble background always benefited under him.".
Finance Minister Arun Jaitley has filed a defamation suit in the Patiala House court against AAP leaders Arvind Kejriwal, Sanjay Singh, Raghav Chadha, Ashutosh and Deepak Bajpayee seeking INR 10 crore damage for baseless allegation against him. He also filed a criminal defamation complaint against them in the Patiala House court seeking their prosecution under Section 500 of the Indian Penal Code.
Arun Jaitley said in his defamation suit that "such false/malicious and defamatory campaign/propaganda against the plaintiff and his family members is a counter-blast to a CBI search of a bureaucrat in the secretariat of the Government of NCT Delhi on 15.12.2015."
Aam Aadmi Party has a history of putting allegations against many politicians in past without providing any proofs. Arvind Kejriwal always claimed that he has a file of proofs against former Delhi CM Sheila Dikshit but I think after coming to power he lost that file somewhere. I personally feel that the file having proofs against Arun Jaitley also would be gone missing somewhere soon.
Aam Aadmi Party always claimed to be an honest side and always said that it supports corruption free governance. However, Kejriwal has come under increasing criticism for trying to defend an officer accused of corruption and ignoring all previous warnings. As per a report in Hindustantimes – "Delhi chief minister Arvind Kejriwal had ignored warnings by an international anti-graft watchdog over alleged corrupt practices by a senior bureaucrat under scrutiny of the CBI, besides other complaints by two government functionaries, it emerged on Wednesday.
The revelation by the India chapter of Transparency International, a reputed Berlin-based organisation, came a day after Kejriwal launched a vicious tirade against Prime Minister Narendra Modi and the BJP-led NDA government over the CBI's raid in the office of IAS officer Rajendra Kumar, the chief minister's principal secretary and one of his most trusted aides.".
As of now, I am not sure about the end of this drama. Let's wait for some time and hope that finally the truth will prevail.